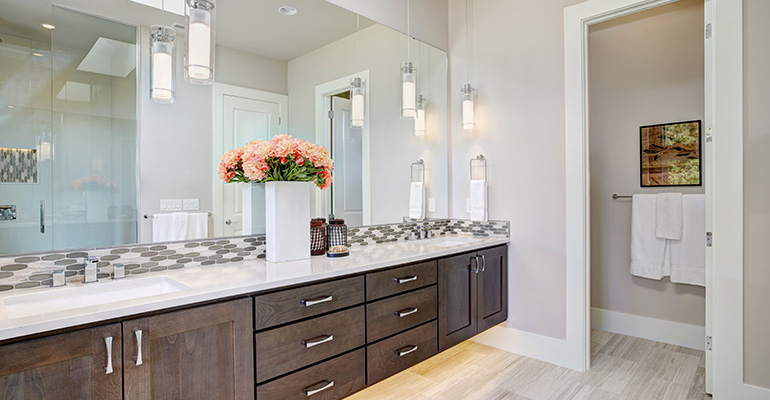 Do's and Don'ts of Bathroom Renovations
July 15, 2018
Bathroom renovations are a big commitment in terms of both time and money, so you need to ensure that the renovation process goes down as smoothly as possible. To help, our renovation specialists have created this list of do's and don'ts for all bathroom renovations.
Do: Have a professional managing the renovation
Many people enlist plumbers or worse still, attempt the renovation alone. While plumbers are an important aspect of bathroom renovations, its best if a builder or bathroom renovation specialist like us, oversees the project.
Don't: Ignore aging pipework
Pipes in older homes (those built during and prior to the 60s) will experience reduced water pressure due to sediment build up. If you are going to the trouble of renovating an old bathroom, it's probably worthwhile replacing your pipework.
Do: Buy products that comply to Australian standards
Before buying any products or fixtures, may sure you check that they comply with Australian standards. Plumbers will not install products that are not compliant.
Don't: Move pipework if you can avoid it
One of the costliest elements of a bathroom renovation is shifting plumbing and pipework. If you can keep a similar layout to that of your current bathroom then you will save lots of time and money and avoid any unnecessary complications.
Do: Consider recessed cisterns carefully
Many people love the look of cisterns as they save space and look ultra-modern. While this is true, you must understand that there needs to be enough space in the void behind the wall and that you must install this before your completed sheeting and tiling.
Considering renovating your bathroom? Call Complete Bathroom Renovations today. With years of bathroom design, installation and renovation skills, we will ensure that your North Brisbane bathroom looks as good as new.