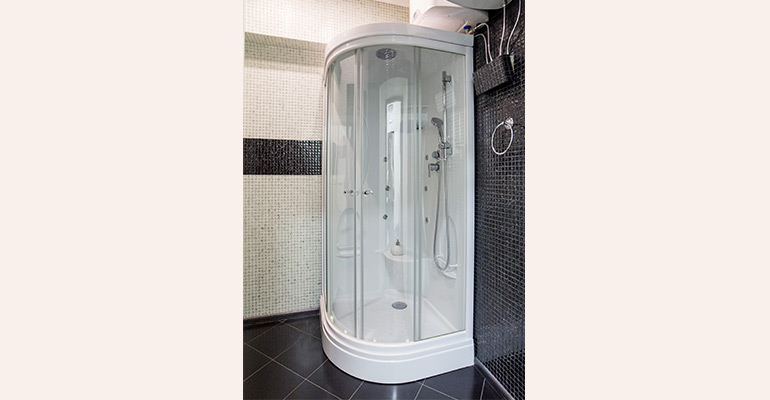 Top Five Benefits of Shower Cubicles
October 5, 2017
If you are considering getting a bathroom renovation, it might be a good idea to reevaluate your bathing space. While bathtubs and bath trays are classic options, many people in Brisbane are considering shower cubicles or enclosures. Complete Bathroom Renovations came with a list of reasons for why you should consider getting a shower cubicle.
Low Maintenance
Having a shower cubicle means that the rest of your bathroom is likely to remain dry most of the time. Since bathing and showering will take place inside the glass enclosure, your tiles and walls will be water free. This will reduce time and effort in cleaning your bathroom. On the other hand, cleaning shower cubicles are easier than cleaning tubs. Just spray with a cleaning agent, wash with water, remove the water with a good quality squeegee, and you're good!
Hygiene
Since there's less water splashing around in your bathroom there's less chance of bacterial growth and pests infesting your bathroom.
Time
A shower enclosure will save your time. With our busy schedules these days, who's got time to prep and use a bathtub? Also, you are more likely to spend more time bathing in a bathtub than in a shower enclosure.
Space
Shower cubicles require less space than a bathtub or a bath tray. In addition to that, many shower cubicles come with shelf options, which means that you'll be able to get rid of your bathroom clutter and maximize your bathroom space. Shower enclosures fit very well into small bathroom designs.
Looks
Having a super attractive glass shower enclosure in your bathroom can transform the whole look of your bathroom. The transparency of the glass means that your bathroom is more likely to look bigger than it actually is.
Whether you want a shower cubicle, a bathtub, general advice on bathroom décor or even simply a bathroom renovation, don't hesitate to give Complete Bathroom Renovations a call.